Lulu Love
I have an addiction.
A Lululemon addiction.
Somehow, after months of restraint, I found myself in the Tampa Lululemon store.
And on Saturdays at 9 am, they offer an awesome community yoga class. This past Saturday? What better way than to spend my morning (for free) with the awesome Katelyn of Body Electric AT Lululemon? You tell me.
Katelyn of the Body Electric Yoga Company and some of the awesome Lulu Ladies!
Not only did I enjoy a fantastic vinyasa flow class surrounded by groovy Lulu apparel (and awesome images of local yogis and runners in Lululemon clothes, such as Eric Wheeler of Lucky Cat Yoga), but I got some new crazy running gear after class. ON SALE!!!
Check out the cuteness?? (Plus, Lululemon is super awesome to yoga instructors. Thanks for that!)
New Cardio Top: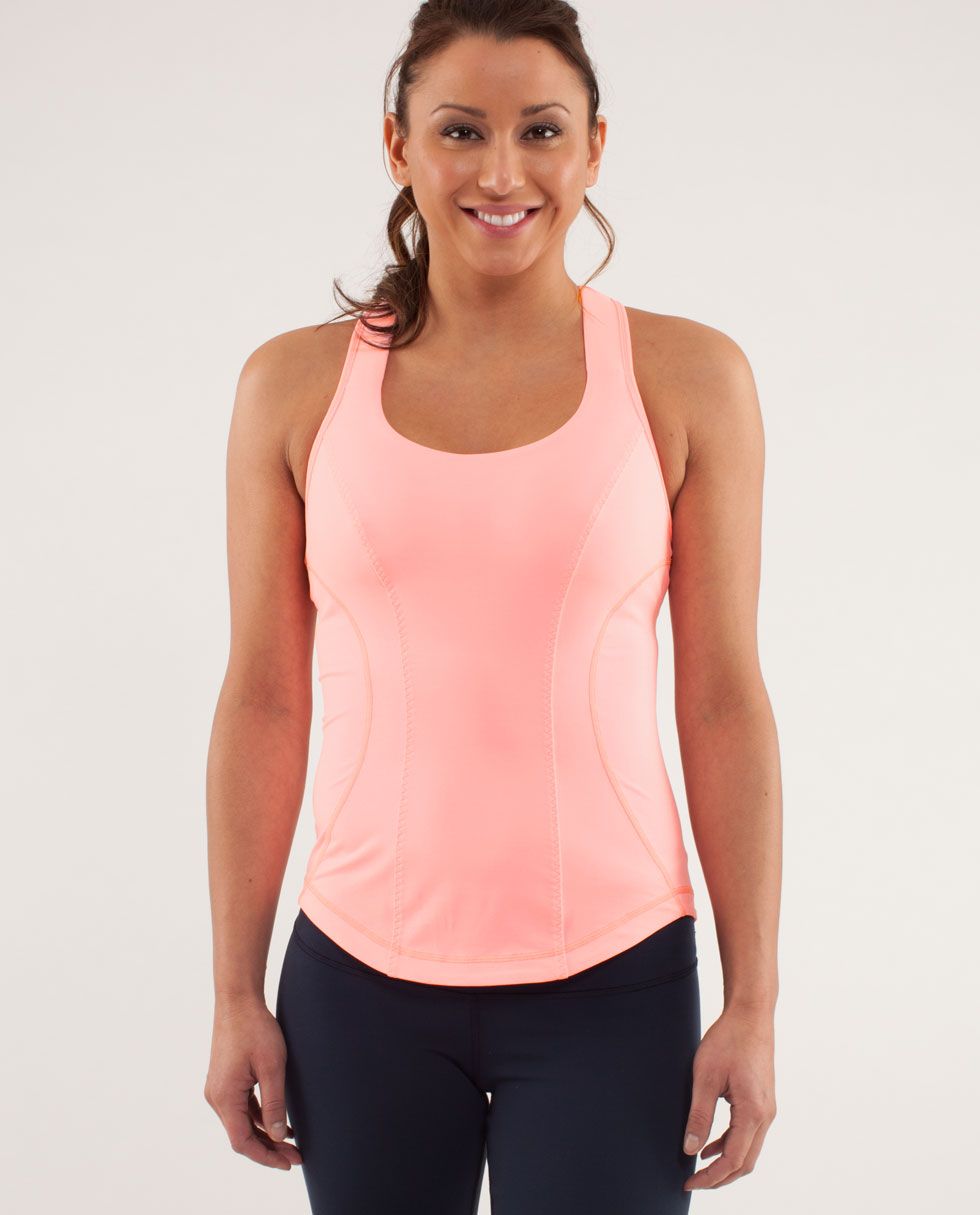 I still have to wear a sports bra underneath unless it's just for yoga, but I wore it on a six mile run on Saturday afternoon and LOVED this top. No chafing, it whisked the sweat away (and trust me, there was a lot of sweat), and the top has a super neato back pocket for your ipod, phone, keys, whatever. I'm a fan.
Plus, the top is even MORE awesome because I got ridiculously adorable matching running shorts.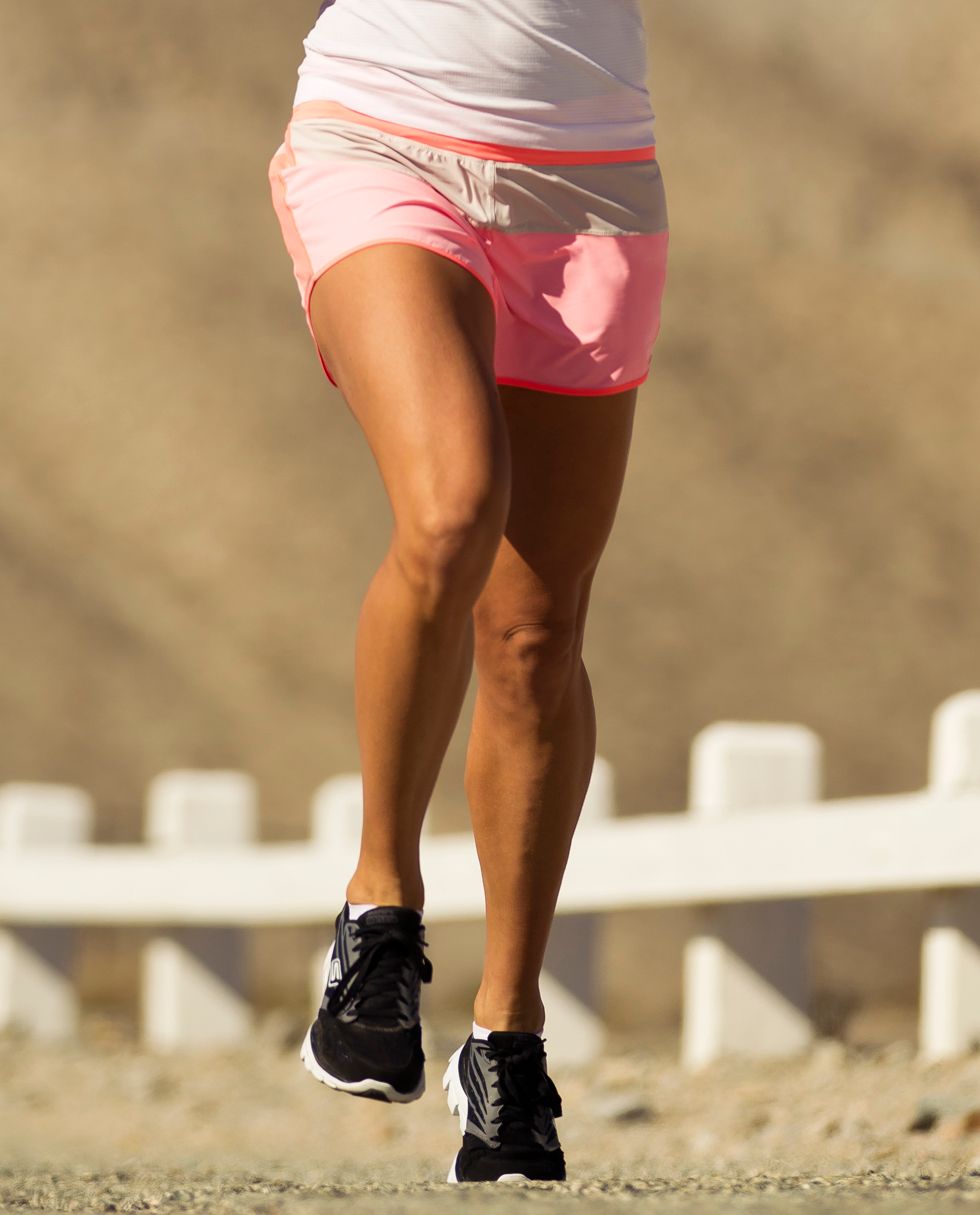 They were SO comfortable (built in underwear, huzzah!), so adorable, and totally did not ride up as I ran super speedy style down Bayshore in Tampa. Plus, the little key pocket is JUST THE RIGHT SIZE. And I'm such a girl, I swear I run happier, faster, and with better form when my clothes match. Do you agree?
I love Lululemon now and can't wait to get back. Warning: Lululemon May Be Habit Forming. 🙂 What is your favorite fitness store? Why?
I've got to get new running shoes soon–is it bad that I'm already getting excited to try on all the options! I just love fitness apparel!
Lululemon Athletica Hyde Park
Location:
727 South Dakota Avenue, Tampa, Florida 33606
Hours:
Monday-Saturday: 10:00 am until 7:00 pm
Friday-Saturday: 10:00 am until 8:00 pm
Sunday: 11:00 am until 6:00 pm.
To shop online or find your local Lululemon store, visit http://www.lululemon.com.