I get knocked down…
I, fantastically, amazing, superbly, FELL.
I mean, really FELL.
Took a tumble.
Slipped.
Tripped.
Stumbled.
Whatever you want to call it. But I went crashing down. BOOM!
Ouchie ouchie ouchie.
Somehow my kitten heel in my vintage Ferragamos got on the edge of my black trouser pants.
RIP pants.
At least I have some cute Sesame Street band-aids! 🙂
But the annoying part, truly, is the impact on my boo boos on my YOGA and RUNNING.
Recovering from a knee injury and wrist problem is NOT FUN!
I suck at patience.
Injuries are good, though. They teach us to slow down and get in tune with our body. And get back into what makes us tick.
And allows plenty of time for recipe searching, fashion stalking, and gentle yoga.
Being injured helped me to really teach a streamlined yoga class the other morning. Have you tried doing yoga when you can't really demo any of the poses? It's way harder…but helps you focus your language in a different way, which is kind of cool.
I got some compliments on my yoga music from my last class. Here's the Yoga Class Playlist, to take home and make your OWN yoga practice:
Sun Is Shining (Remix) – Bob Marley
I'll Follow the Sun – The Beatles
And it is important to eat healthy when you're recovering from an injury.
Here's my go-to "I don't feel good" Breakfast:
Coat skillet with nonstick olive oil spray, saute 1 cup chopped spinach on medium heat for 1 minute. Beat 2 eggs with a dash Tabasco; add to skillet. Cook until egg is cooked through, about 2 minutes. Flip and add 3 tbsp grated Parmesan; cook 15 to 30 seconds; until cheese melted through. Serve with multi-grain English Muffin, topped with 1.5 tbsp of organic Earth Balance spread.
And some omega-3 to get myself feeling spunky.
My favorite Smoked Salmon Dinner Salad. Destined to perk you up!!
Here's the recipe, originally adapted from March 2008 Food & Wine Magazine:
Serves One
1 tbsp olive oil
3/4 tbsp lemon jui
1/2 tbsp chopped dill
Salt and pepper
2-3 cups baby spinach (stems removed)
1/3 of a small zucchini, thinly sliced
2 radishes, very thinly sliced
2 oz smoked salmon, sliced into small ribbons
1-2 tbsp feta cheese (crumbled)
Combine spinach, zucchini, radishes, salmon, and feta in a large salad bowl. Mix olive oil, lemon juice, dill, salt and pepper (to taste) in a small separate bowl. Drizzle on top. Toss. Serve and enjoy.
Last, but not least, my current fashion inspiration. HEELS. Yes, heels, I will wear you again!
J. Crew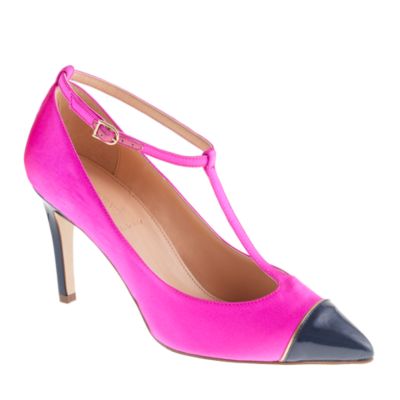 Kate Spade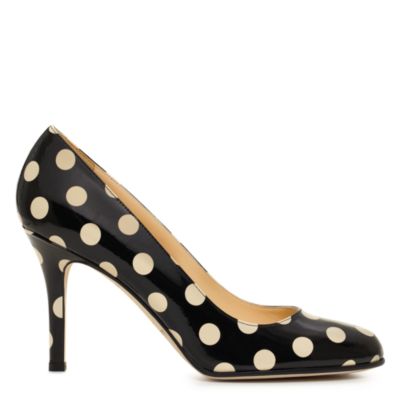 Tory Burch